Dreamcatching - Diatheater (2022-2023)
In their poetic play 'Dreamcatching', Diatheater explore the boundaries between fantasy and reality using an overhead projector, live music and puppetry. They take you on a journey through the estranging yet recognizable world you experience at night. How do we make sense of all the scattered fragments?
The multidisciplinary collective, consisting of me, Femke Bun and Emy Schuite, won the Young Maker Audience Award at Puppet International 2022 with this performance. Are you ready to stay awake while dreaming?
Alma (2022)
2022 Student Graduation Film
Alma is a puppetry film about a girl who tries to catch a light. A small, vulnerable story about growing up and letting go of control.
Graduation Show Exposure HKU (2022)
During the graduation show I exhibited my graduation film Alma in an installation stimulation the senses, accompanied by making-of videos and the journey I made to develop this film.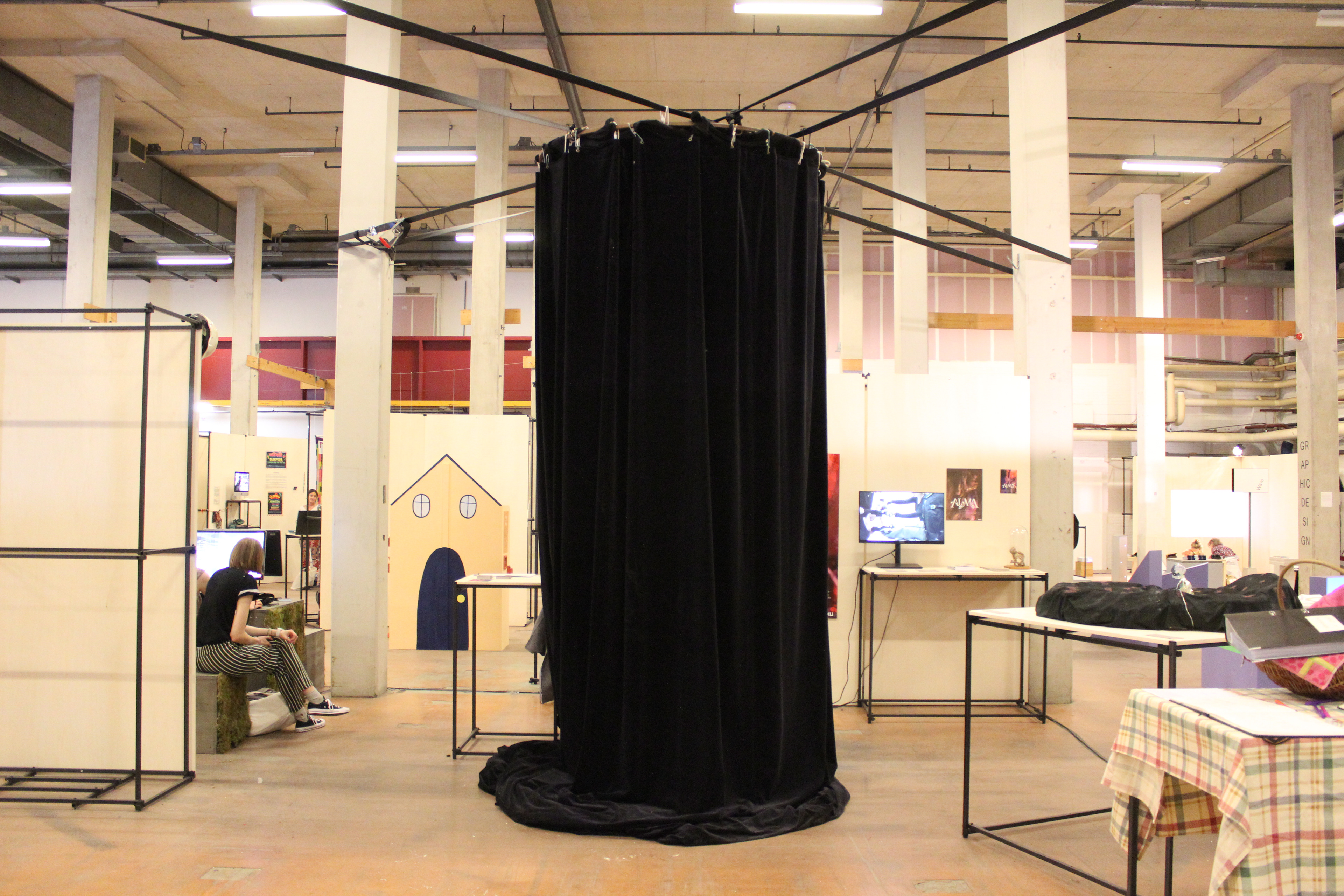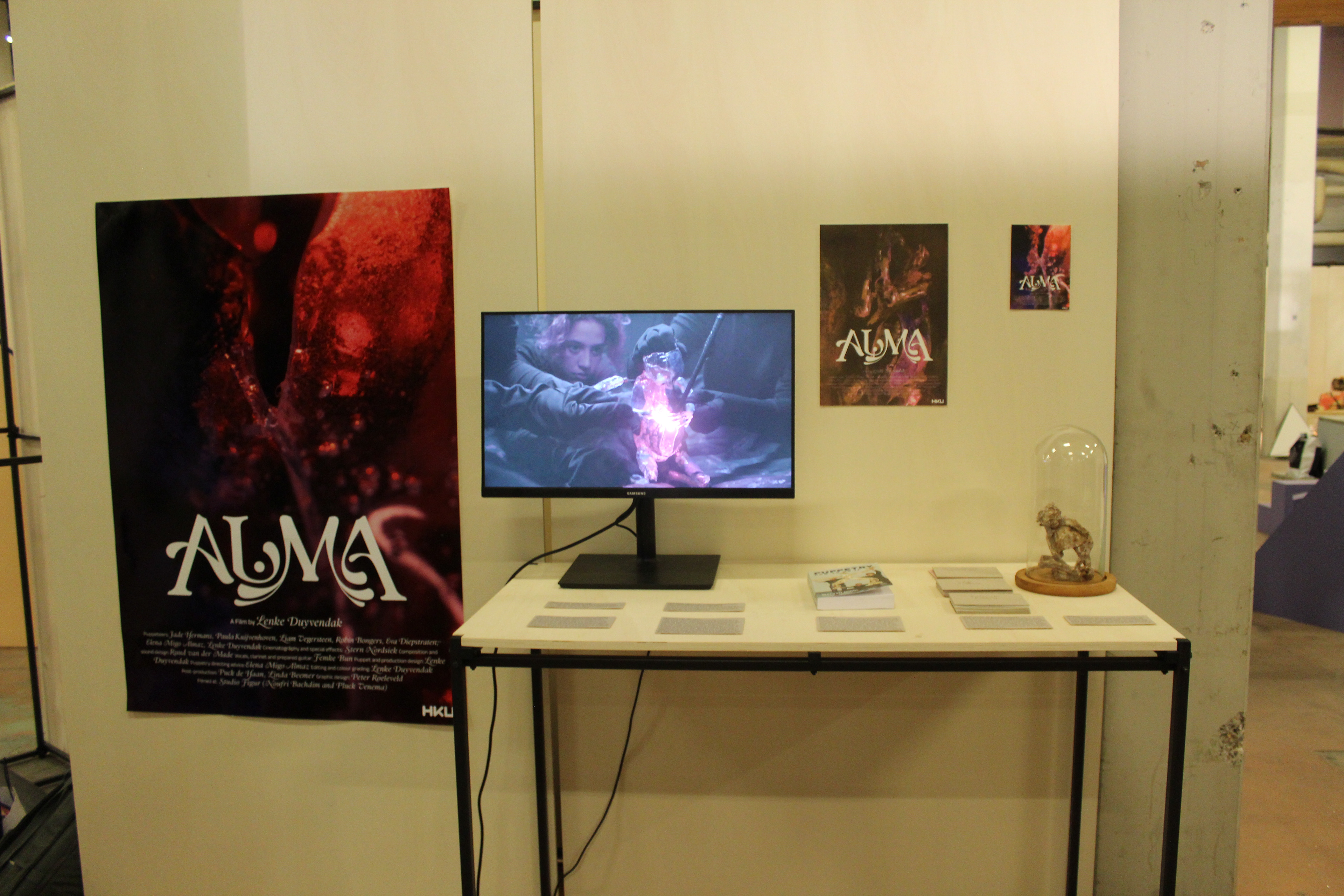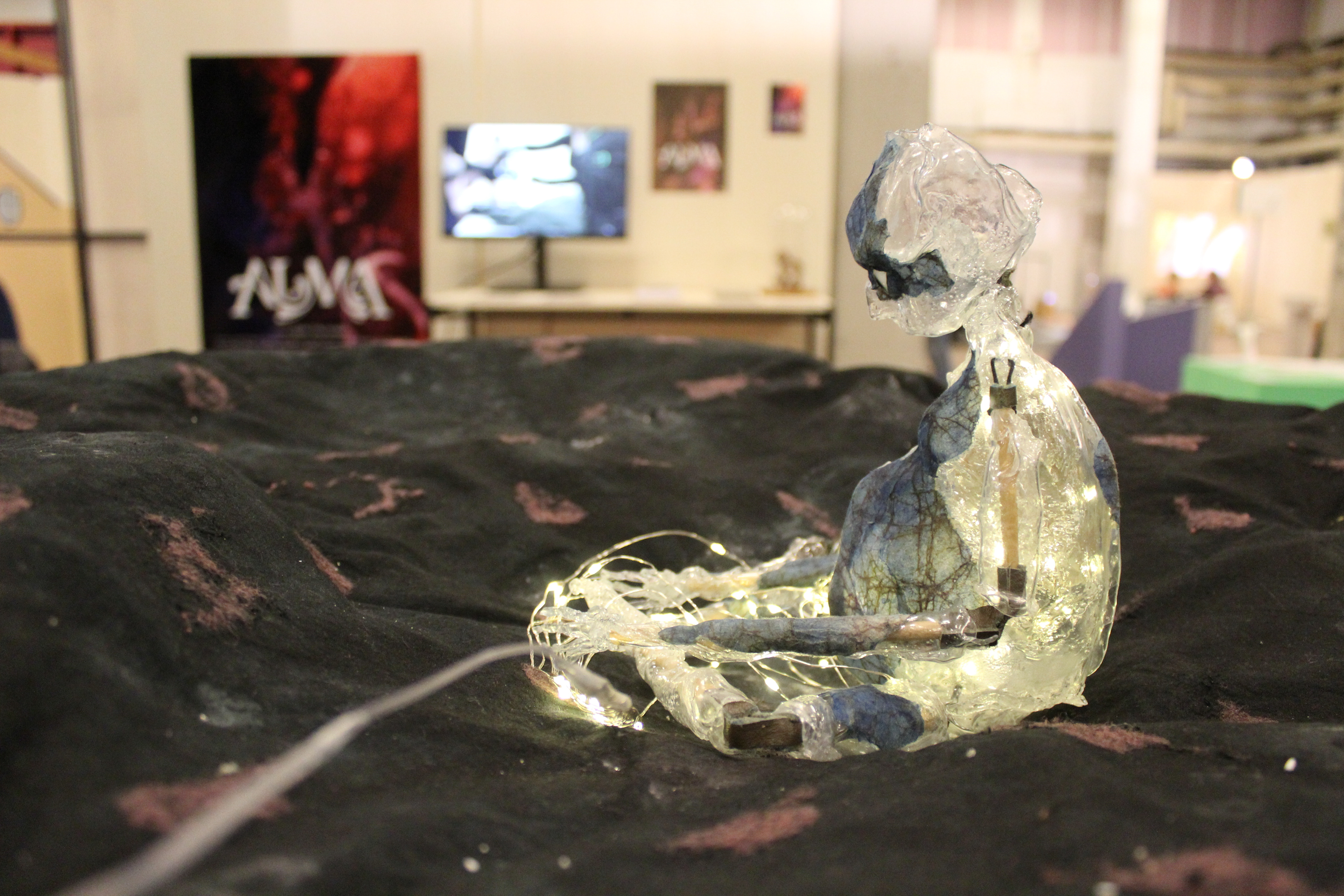 Alma was also shown at different locations in Utrecht such as the Janskerkhof and Amelisweerd during the LiGHT-UP festival. 
EGO (2022)
A play about the relationship with your own ego, represented by my life-size puppet made out of mulberry bark. Directed by Elena Migo. Fellow players Zora de Dreu, Gijs van Eck and Twan Schoonderwoerd. Scenography Roos Jepma and Tina van der Helm. Dramaturgy Celestine van Rijswijk. 
A Blossom for the Blue (release 2022)
A videoclip for Agis Ames' beautiful
A Blossom for the Blue
, using puppetry. Puppet, direction and editing by me, played by Elena Migo and Jade Hermans. Cinematography by Laura Kampman. Lighting by Laura Kampman.
A puppet play about accepting your fears, for which I took care of the (live) animations, projections and some puppetry, as part of my internship at the lovely puppetry company Studio Figur. Directed by Noufri Bachdim, puppets by Pluck Venema. Fellow players Nina Elisa Euson, Pluck Venema and Elena Migo. Music by Sebastiaan Bax. Scenography by Yannick Verweij.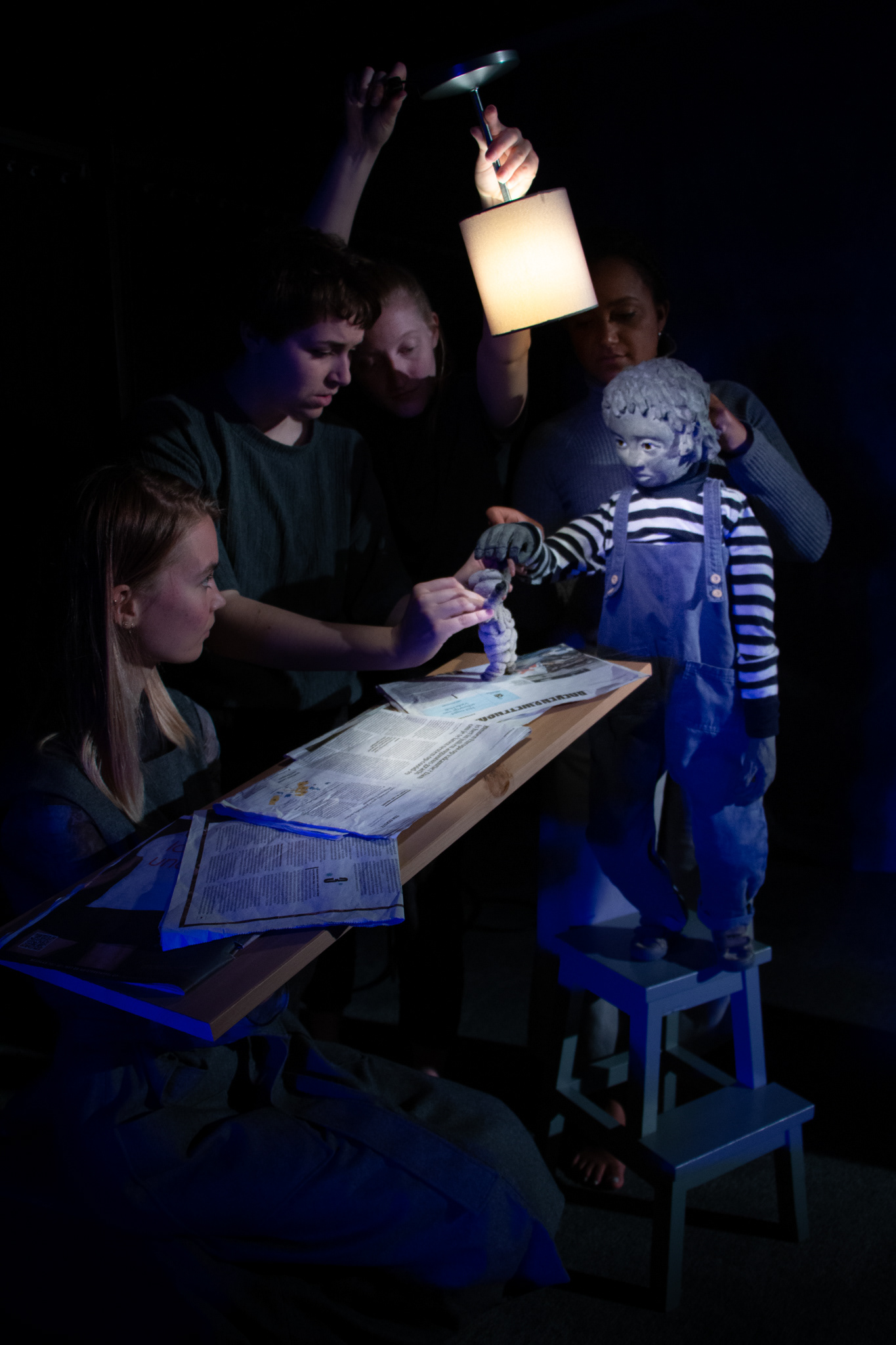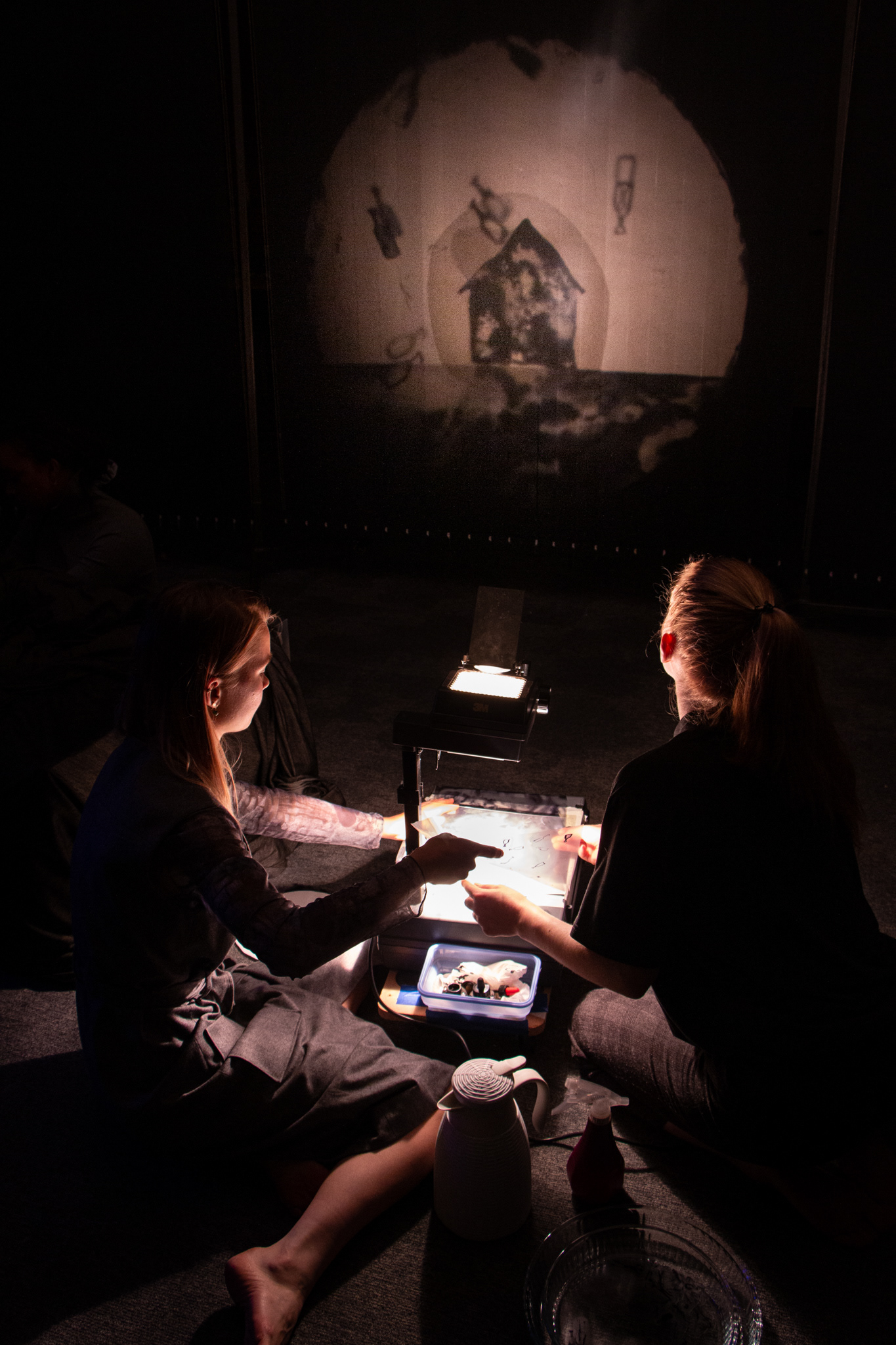 A little tent installation to watch
A blossom for the Blue
not only with your head, but also with your body.
Puppet made out of thermoplastic, bamboo and leather
A puppet made out of dried tulip petals, wearing a kimono
A flowery puppet made out of dried petals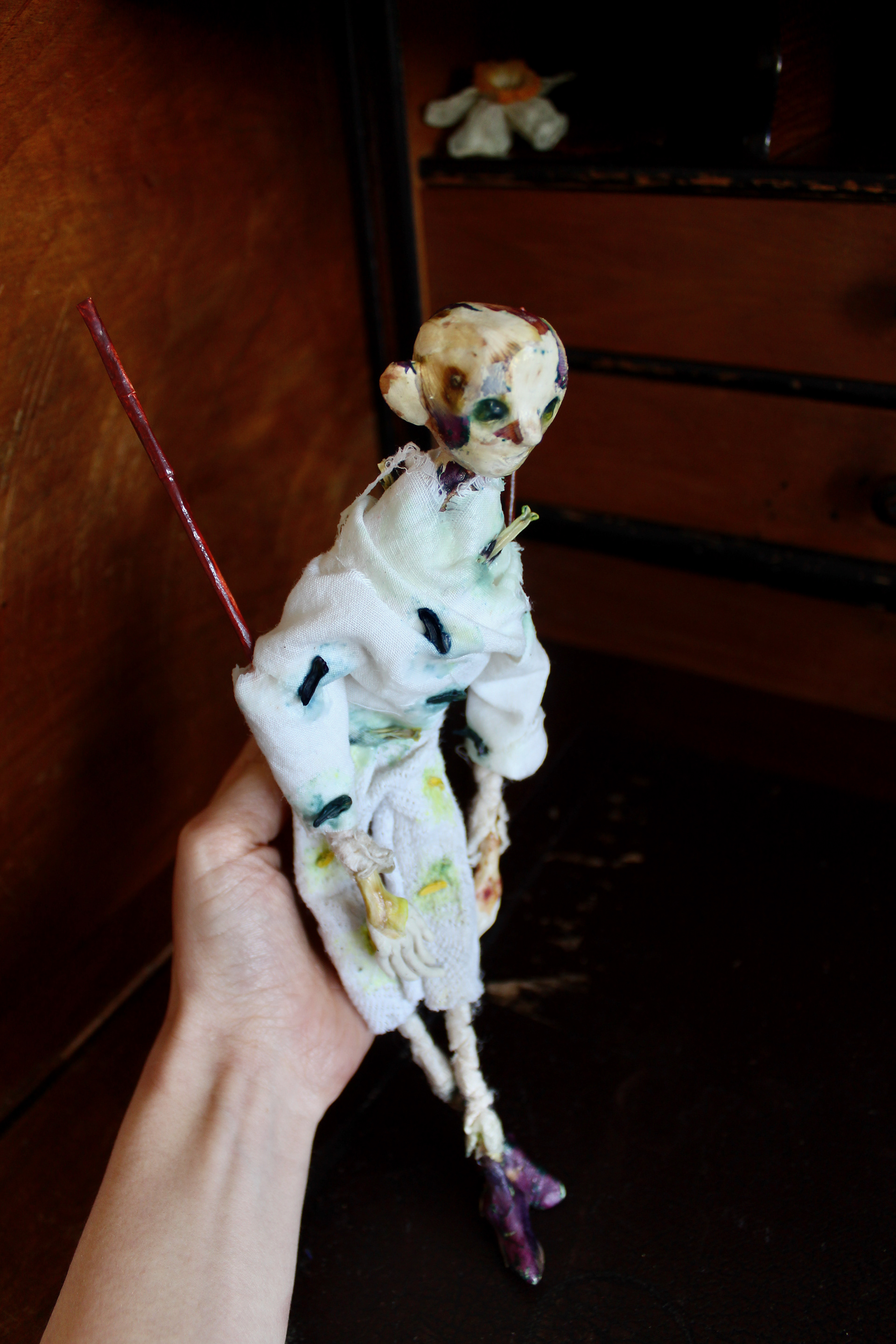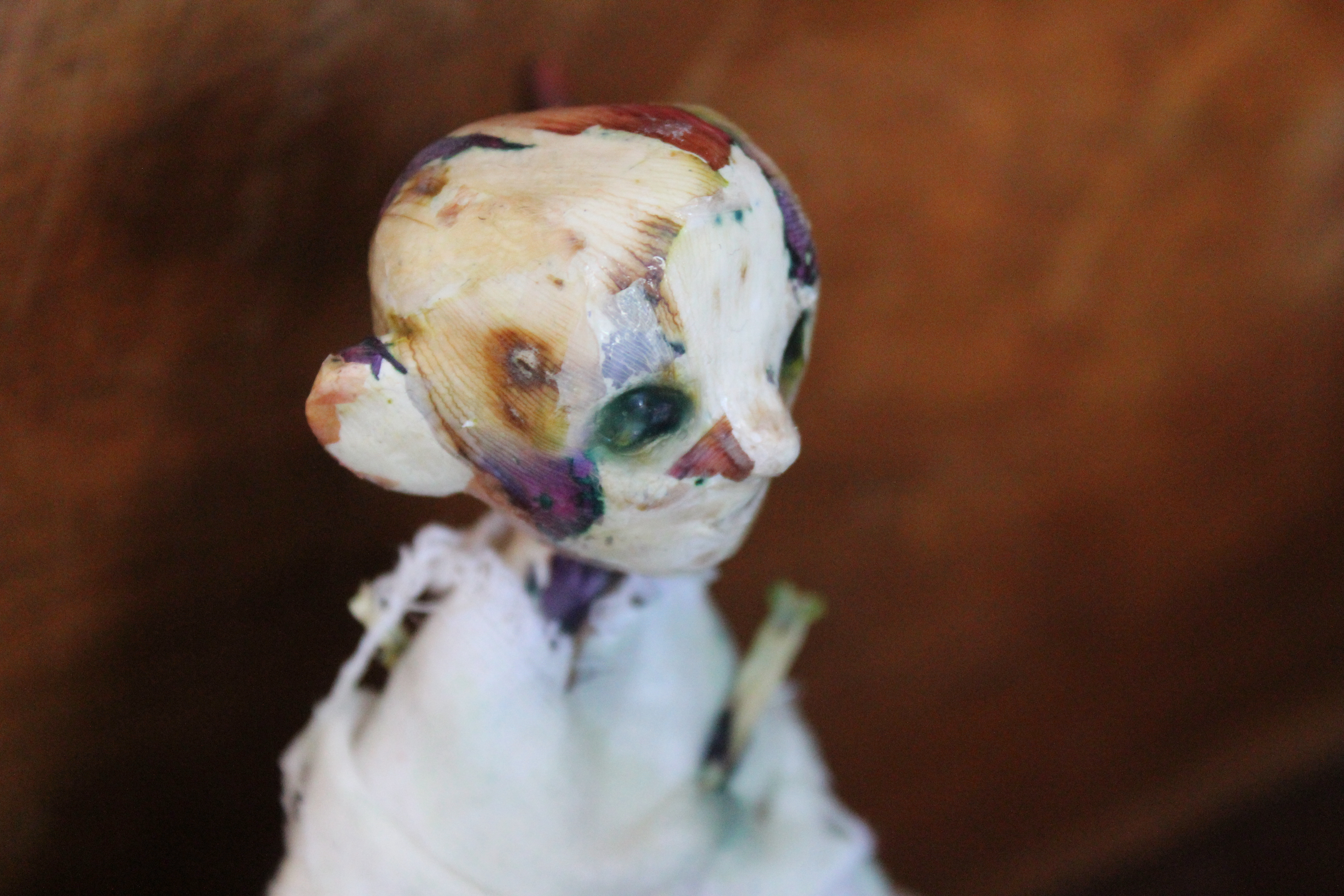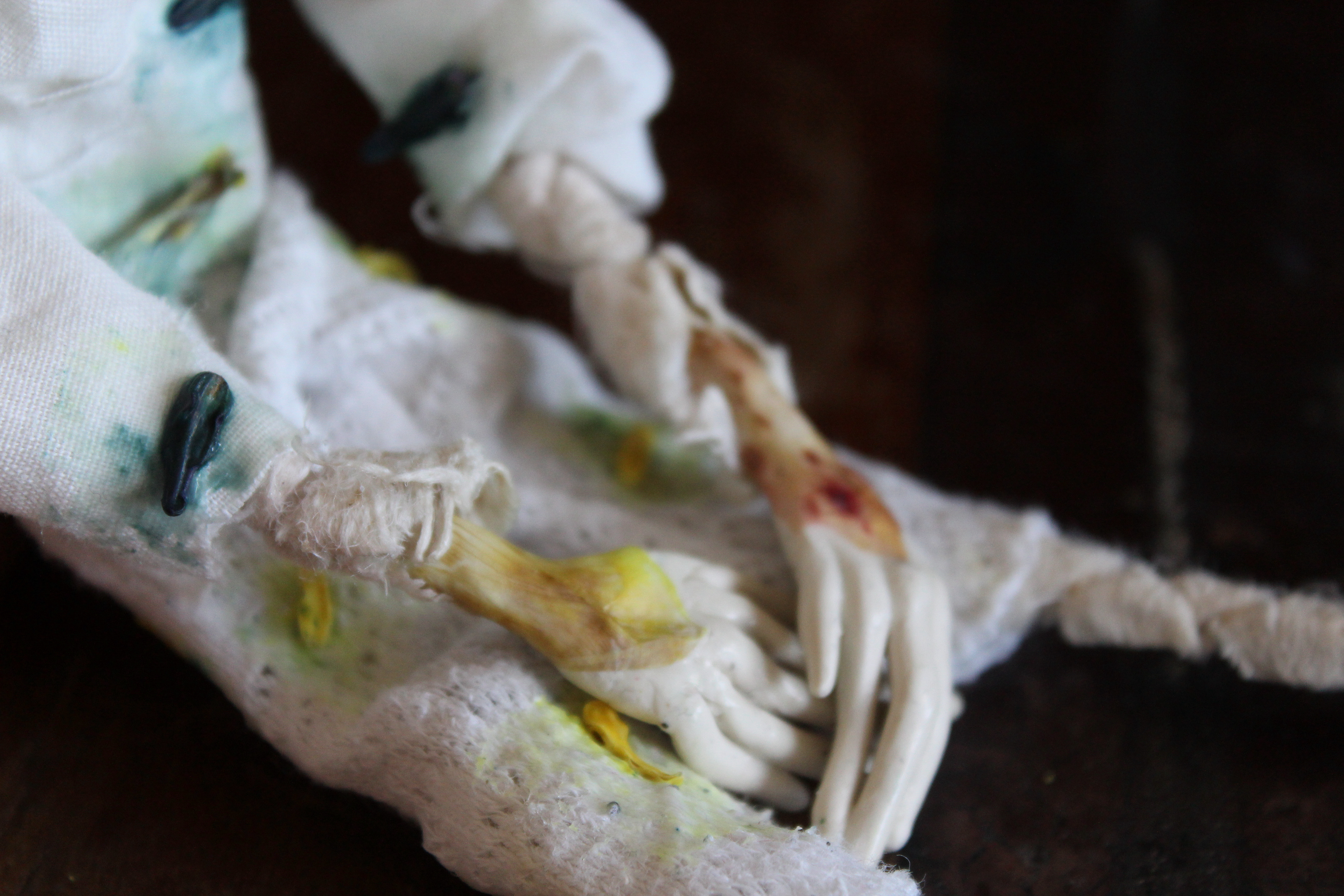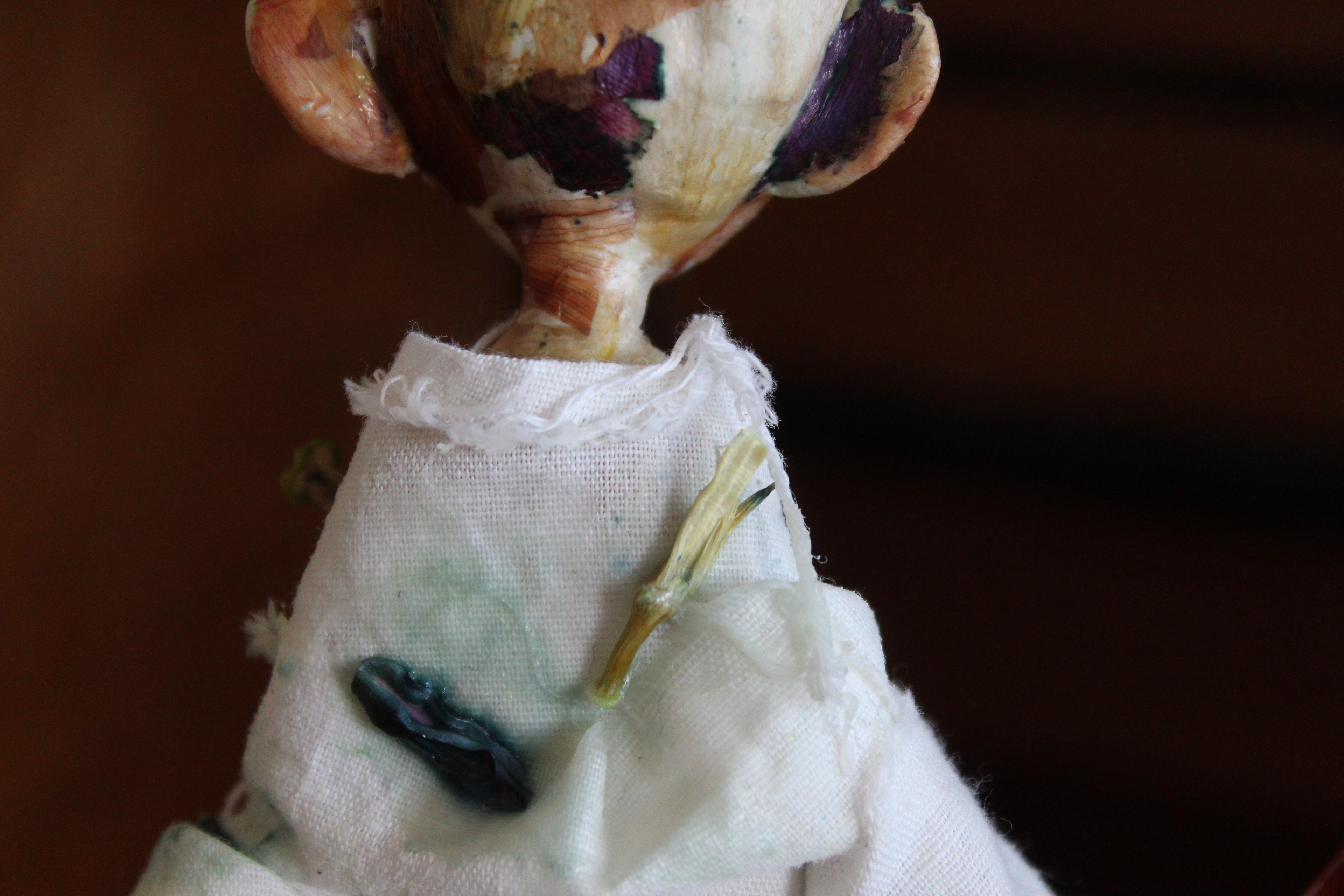 Another puppet made out of dried petals